Soirée Mets & Vins
En collaboration avec le Domaine Dussex, nous vous avons organisé une soirée qui tourne autour des Mets et Vins.

Rendez-vous à 18h30 au restaurant la Cordillère, le premier plat sera servi à 19h !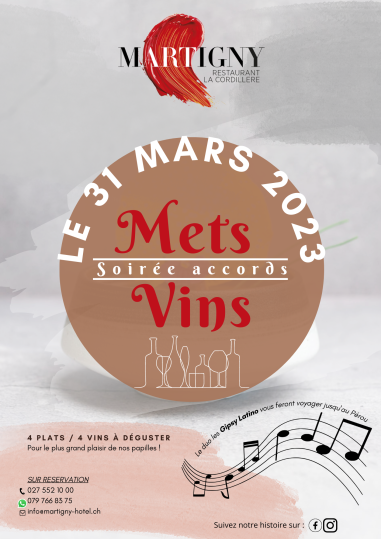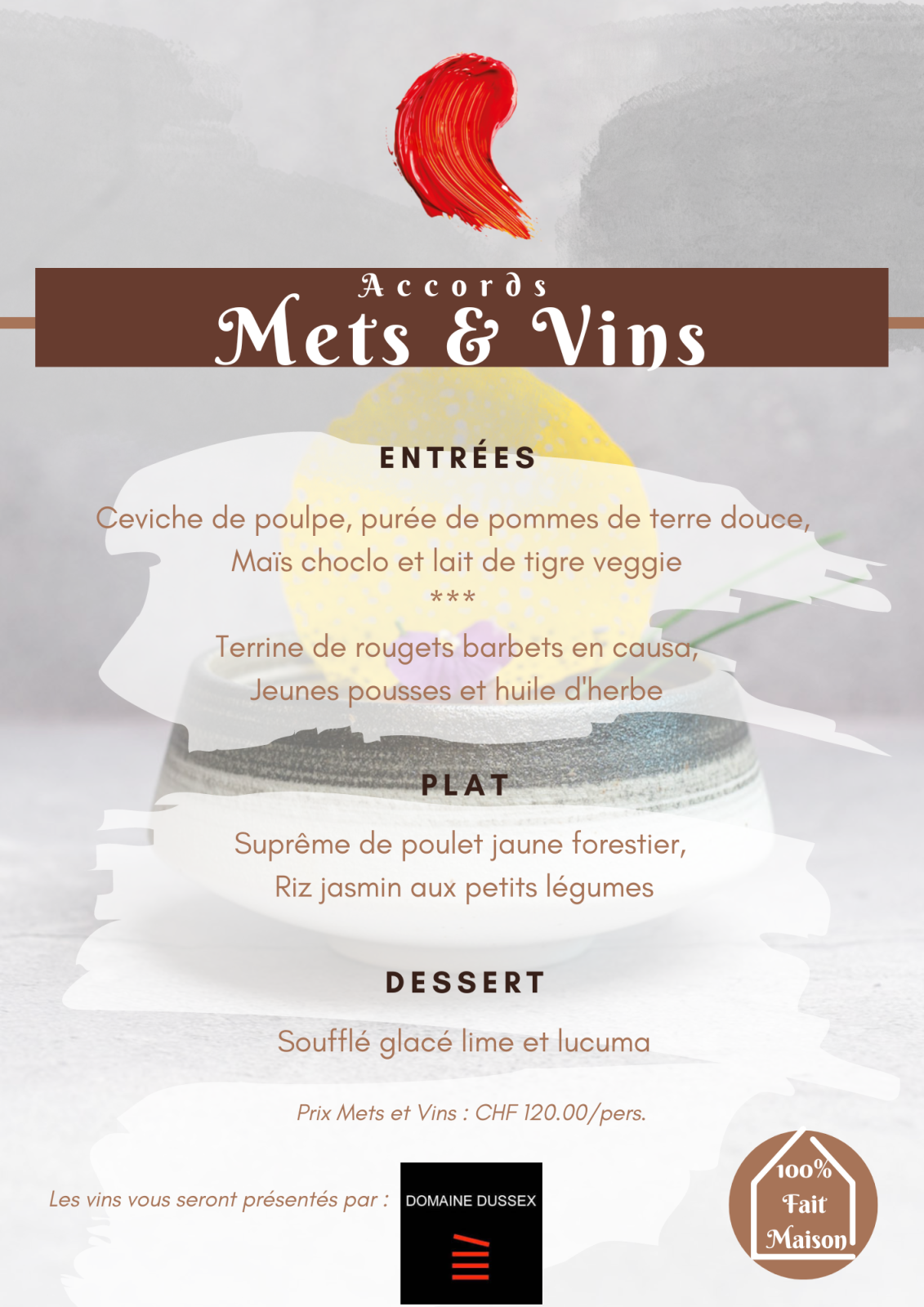 Our "Best Price Guarantee" ensures you to get the best price on our website for your booking in comparison to our partner sites. In addition, we guarantee the best quality service.
Online reservation
Easy booking for your next stay with our online reservation service!

Martigny Boutique-Hôtel
Rue des Vorziers 7
CH-1920 Martigny
T. +41 27 552 10 00
F. +41 27 552 10 01
Location map